The history of our
French factory
Since 1987 we have been creators and manufacturers of French de furnishing textiles in BtoB. We established ourselves in Alsace, a region where textile has learned to take a big place in people's hearts.
From the beginning, we developed and sold our first furnishing fabrics collection to interior design professionals. And thanks to our offer we rapidly earned our place in the French market.
The know-how of a united team
Our company has acquired a true French know-how. As suppliers of furnishing fabrics we have learned to develop collections which coherently market current trends. That is how we manage to offer numerous printed fabrics, plain fabrics, jacquards and yarn-dyed, evermore inspired and inspiring. Whether you are a specialized big surface, small creator or retailer, we will always find a solution that will suit your needs and responds to your demands.
Over the years we have not ceased to evolve, all the while we have kept our customers trust. Today, we continue the pursuit of innovating technical solutions and their implementation to satisfy our customers.
In 2016 we launched our own brand of ready-made articles, La Manufacture Française. This brand offers tablecloths, napkins, kitchen towels, runners and other customized products with our own designs and patterns.
Beyond French borders
Our goals do not limit to France ! Our rigor and knowledge of international markets have allowed us to propose and show our furnishing textiles collections abroad : throughout Europe and the rest of the world. We especially thank our international agents who are an invaluable asset.
We connect around the world
MFTA's force : our team. Always ready to listen to our customers' needs. Working together we manage to offer the right product, at the right lead-time and adapted delivery conditions. Concerned with providing full customer satisfaction, our team works to ensure offering the best furnishing textiles collection together with a quality service.
Our textiles travel the world thanks to our international agents.
Our commercial assistants will gladly assist you in English, Spanish, German and Italian.
24 people at your service in Europe and Asia.
Would you like to meet us ?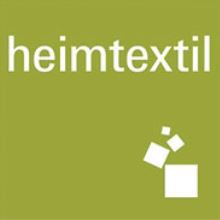 We will be present at HEIMTEXTIL de Frankfurt next year to showcase all our novelties. This year the expo will not take place but, we will be back in 2022 and be ready to welcome you at our stand and talk about your furnishing fabrics projects.
Date: January 11 to 14, 2022
Our plus
We are a human-scale company and extremely attached to our Alsace region. We wish to showcase our people's talents. That is why we have always partnered with ISTA (Institut Supérieur du Textile d'Alsace). A school which educates tomorrow's textile industry actors.
We also have a historical, long-term partnership with the Musée de l'Impression sur Etoffes in Mulhouse. This museum is known as the biggest center for textile images in the world. Its collection carries numerous textiles manufacturers and talented creators. Its historical designs have inspired us and continue their input in our creations.
Any other information?
Depending on the item, technical constraint, quantity, quality and price level sought by our customers, we manufacture in the most suitable factories.
Our large selection of plain fabrics, jacquards, yarn-dyed or printed are ideal for the conception of pillows, tablecloths, curtains, furniture coating, seats, deckchairs, etc…in order to help you decorate interiors and outdoors.
Each person in our team is important